Sale!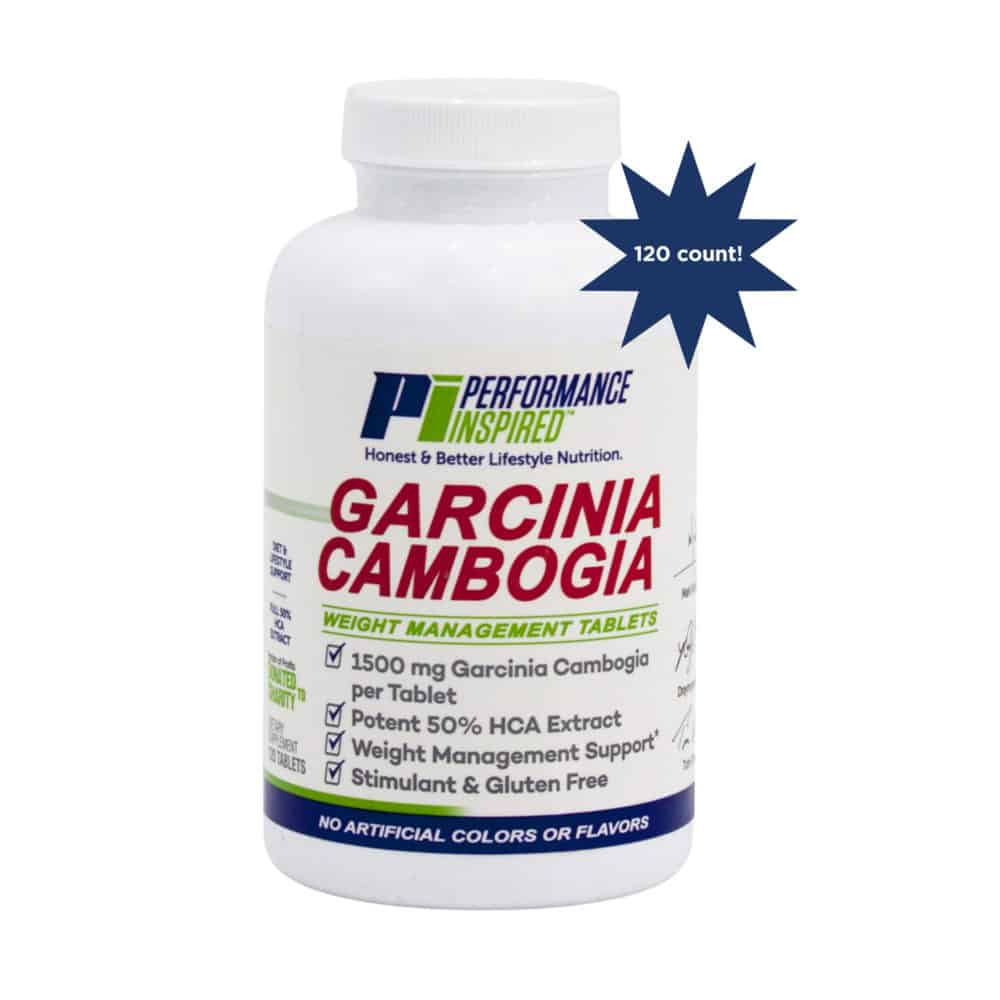 Garcinia Cambogia
In stock
Garcinia Cambogia
Garcinia Cambogia is a very popular dietary supplement and is used for obtaining healthy weight-loss goals. Our 1500mg Garcinia Cambogia with 50% HCA per single pill extract gives you the best value. Don't be fooled by higher HCA claims in multiple pill servings! PI's Garcinia Cambogia is a 100% pure weight-loss supplement without the misleading diet hype! Stimulant free, so very stackable!
Give us a shout-out, follow @PerformInspired, and tag #PerformanceInspired or #InspiredToBeBetter. Real customers are our brand ambassadors, so we need and would love your support! 
Click for Supplement Facts Panel:  Garcinia Cambogia 
This powerful one-tablet and clean formula overdelivers to support your active lifestyle and diet goals.
Inspired to Be Better!
120-count bottle
Directions – Take 1 tablet 1-2 times daily on an empty stomach.