Only
$19.99
for a 12-count box!
On Sale for a Limited Time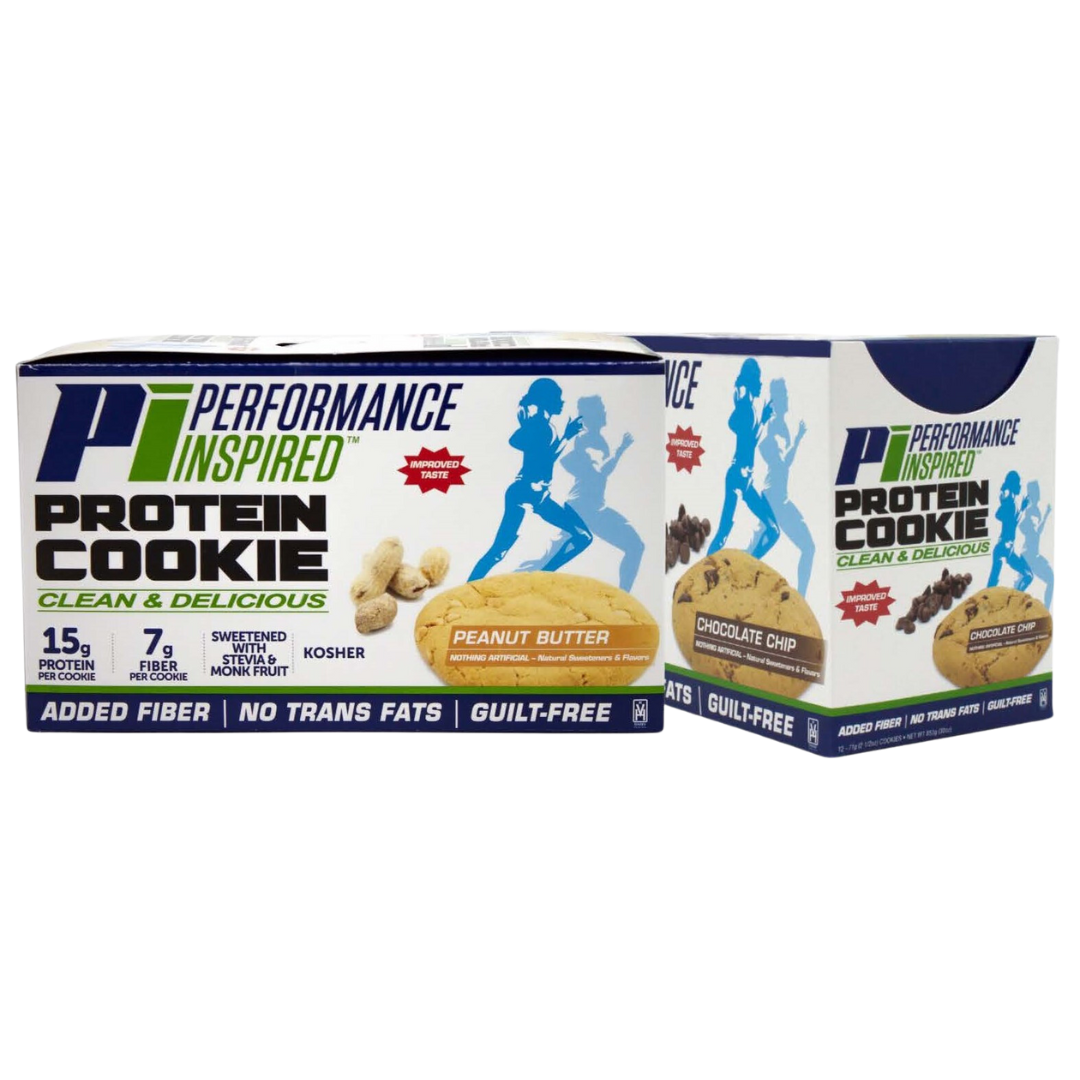 Founded by fitness-minded supplement experts and real fitness enthusiasts, Performance Inspired creates the best natural and effective products on the market today. PI's products stand up to the demands of everyday athletes, weekend warriors, professional athletes, and even those who are just beginning a fitness journey.
All of our reviewers are REAL customers. Our "celebrities" are our very involved owners, NOT paid endorsers. We work hard to inspire people to live their best lives, and we commit a minimum of 2% of net profits to charity to further help others. Inspired to Be Better is our everyday mission and our social hashtag!
#InspiredToBeBetter
I think these are great flavor for a protein bar! These are a protein source, not a sugary candybar folks! These are chewy, fresh tasting and they have a light chocolate nutty flavor, kind of like a healthy version of toffee. No worries! ??
Best collagen I have ever taken! In 3 days my eczema has completely disappeared! My skin is glowing! I will continue to buy this product! I also use the protein and pre-workout and BCAA because I love this company! A must-try!
My husband and I do CrossFit, and we love these products! We use pre, post and whey. These products aren't chalky or grainy, mix completely and don't contain any artificial sweeteners. Thank you for making great tasting products without artificial ingredients!
The protein bars are awesome. I can eat 3 a day with no upset stomach, constipation, ect…great ingredients superb protein bar. Just finished off my 3rd box of the month.
The Performance Inspired mission is to help inspire people to live a healthier and more active lifestyle by offering honest, natural, and trustworthy products.
At Performance Inspired, we live by a higher standard, and artificial does not cut it. Clean means that we don't junk up our formulas by adding unnecessary ingredients that would only confuse and mislead our customers. We create robust, high-performance formulas that include the most effective amount of each active ingredient.