MEETS ALL-NATURAL FORMULAS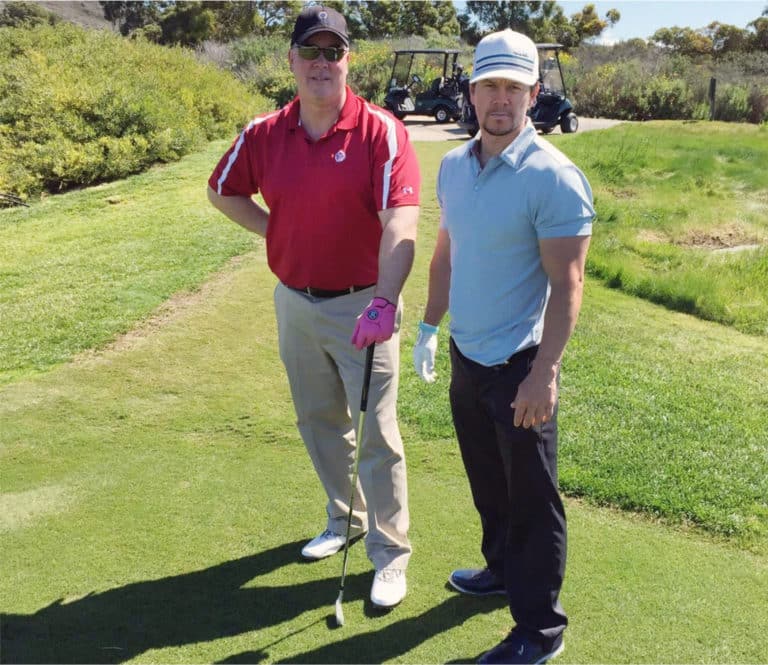 "We are committed to Helping inspire people to live a more active and healthy lifestyle while giving back through our charity commitment." – Mark Wahlberg
Why did Mark Wahlberg & Tom Dowd start Performance Inspired Nutrition?
Mark and Tom started PI to inspire people to live a more active lifestyle with natural nutritional support products and to serve the community by giving back through their charity commitment. There was a lack of honest, natural products that did not use over hyped claims or unproven ingredients but had meaningful, efficacious formulas. After the idea came the brand position and the naming, performance and inspired fit perfectly….putting their names on the label showcases the commitment to quality not to mention their pride in the products!
Performance Inspired began with a friendship and a mutual admiration that turned into a partnership that has expanded into other businesses like F45 Gyms and Wahlburgers. They started PI because they saw a void in the market for natural, high-performance, clean, and robust active lifestyle nutrition at a great value. The current mix of brands with overhyped marketing claims and junked-up formulas with "juiced-up bodybuilders" confuses and misleads customers. Mark and Tom knew they could do it better and wanted a way to donate to charity with a consumer brand they believed in. PI started with a commitment to giving both the everyday person and the hard-core user better products with honest marketing using actual customers.
Though Mark is extremely busy, he is very hands-on and involved in every aspect of the brand and he's always pushes the team! Professional athlete Draymond Green jumped in early as an investor, recognizing there was a void in the sports nutrition space for him and his professional athlete counterparts. In addition, it was a true honor to have Marcus Luttrell become one of the early investors and become a part of the growth success of PI. Marcus is a former United States Navy SEAL and received the Navy Cross and a Purple Heart for his actions in June 2005 against Taliban fighters during Operation Red Wings. Marcus also wrote the book Lone Survivor and Mark played Marcus in the movie version.
Major Champion and professional golfer, Bryson DeChambeau, recently joined the Performance Inspired investor team. As an innovator in his sport, he saw the need for healthy, natural products to grow his game personally and he consistently uses Performance Inspired products to change the way professional golf is played. He also wanted to play a role in building on what Tom and Mark created with their amazing formulas, and only partners with companies he truly believes in and uses himself. "Everyone needs clean nutritional products to help them with their fitness and health goals," said Dechambeau. "Being able to trust what's in your proteins and supplements is the foundation for growth, and this is a product that I personally use, as well as Mark and Tom, without any misleading marketing. I'm excited to have a platform to help inspire people to be better. I want to help people take their health and fitness to the next level and maybe even help them gain a few yards!" DeChambeau will take an active role in product development and help shape the direction of the company as a hands-on partner. He is the reigning 2020 U.S. Open champion, and 7x PGA TOUR winner.
EXTREMELY HIGH STANDARDS!
The Performance Inspired mission started to help inspire people to live a more active and healthier lifestyle by offering honest, all-natural, and trustworthy products. Giving back and charity, along with the desire to inspire others, are what drive us everyday. We offer honest marketing without misleading or overhyped testimony. This and our meaningful formulas without risky or unproven ingredients set Performance Inspired apart from other brands.
Our efficacious, clean, and tested formulas are value loaded, and you will feel the difference! Everyone—not just the celebrity or professional athlete—deserves natural, robust, and proven products at a great value!
Before a single machine is turned on in our manufacturing facilities, the manufacturing procurement professionals carefully select the most premium raw materials. A Certificate of Analysis is required for every ingredient, which is then tested and retested for compliance.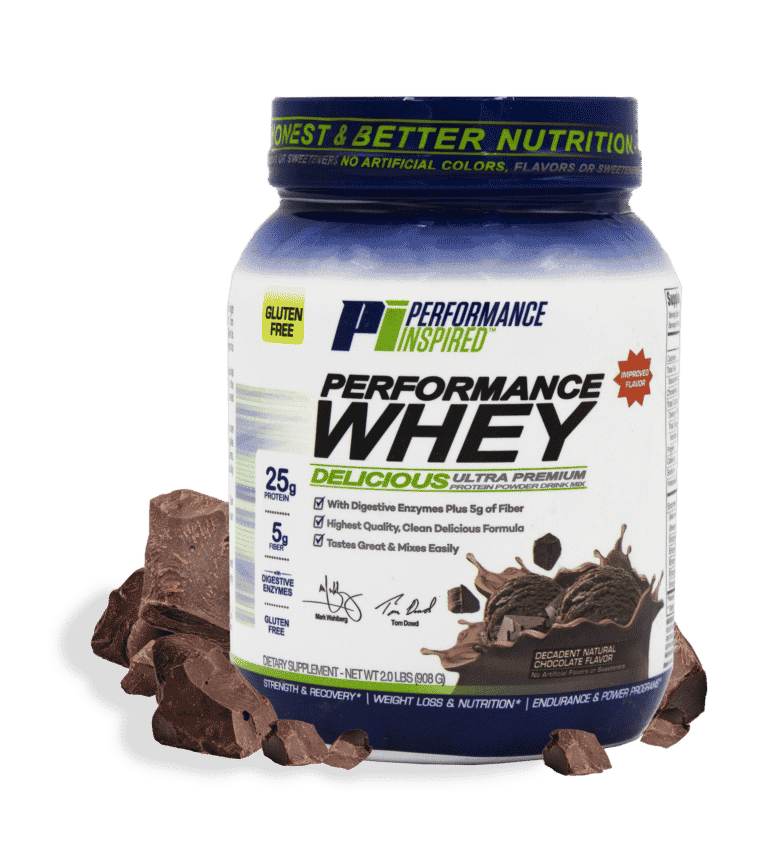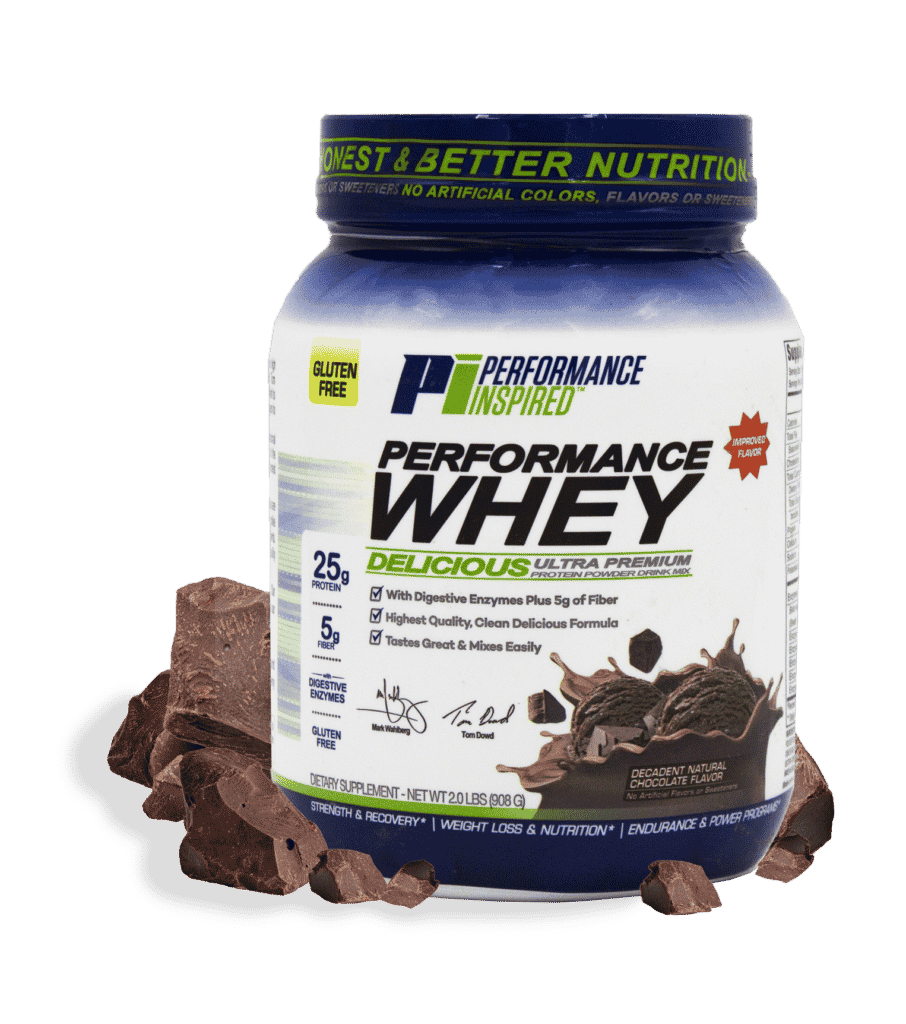 Better, Tested & Clean Natural Ingredients = Amazing Products!
Proper nutrition is the cornerstone to becoming a better you. Trusting what you ingest should be at the top of your priority list, and we believe our natural formulas are extremely important and worth the extra effort to
formulate our products naturally.
Our commitment to you is to create an honest line of high-quality supplements with natural and clean ingredients that are safe. You can trust us….We are honest in all of our marketing; we don't utilize hype and "juiced-up" spokespeople like other brands do. We never cut corners or take the easy way out with artificial flavors or sweeteners, and you should not settle for anything else! PI only uses the most effective amount of each active ingredient in our products.
We ensure that our products exceed your expectations with natural, high-protein, low-sugar, high-fiber products that taste amazing. All of our ingredients are tested, and our products are manufactured in worldclass Good Manufacturing Practice facilities that must follow the strictest guidelines for quality and safety. We put our names on the label, so you know we stand behind our products. As our customer, you get very robust formulas at a great value. And most importantly, you get a product you can trust!