Description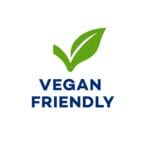 Our natural and value-added BCAA has an added 5g of L-glutamine, 500mg of taurine for powerful metabolic support.  We also added an electrolyte mix that will help you replenish and recover from even the hardest, sweatiest HIIT, endurance training or gym workout!   BCAA supplements are perfect for anyone who is pushing to recover and rebuild faster with only natural, safe, and proven products. Compare and you will upgrade to Performance Inspired!
Amino acids are the natural building blocks of muscle protein and are of critical importance to achieving training goals and recovery after training. Branched-chain amino acids are natural and are comprised of leucine, isoleucine, and valine.
We added L-glutamine, an important amino acid in the body that is very important for muscle recovery and lean mass growth.
We added taurine, a specialized amino acid that is important for endurance and muscle strength. Exercise depletes taurine levels, impairing strength and endurance, so it's critical to get an effective amount of taurine after every workout to replenish and rebuild faster.
Performance Inspired BCAA:
Boosts exercise recovery and supports your fitness goals
Has added ingredients to support any workout and recovery
Uses and replenishes before, during, and after your actual workout
Boosts endurance and fuels muscles naturally
Contains no artificial sweeteners, colors, or flavors! It's more expensive to do it right, but it's worth it! 
Is gluten, soy, caffeine, and lactose free
Is stimulant free – Use anytime, even at night
We added electrolytes because they are so important and required for various bodily processes, including proper nerve and muscle function, maintaining acid-base balance, and keeping you hydrated. Electrolytes are crucial to keeping your nervous system and muscles functioning and your internal environment balanced. Electrolytes are critical for a healthy and active lifestyle, so of course we added them to our BCAA to create the perfect HIIT and workout formula!  Sweating causes you to loose electrolytes and can become dangerous so it's important to stay in balance. 
L-leucine: Helps supply energy to muscles and supports muscle protein synthesis
L-isoleucine: Supports muscle tissue development, recovery, and lean body mass
L-valine: Plays a key role in supplying energy to muscles
Always the highest quality natural ingredients at effective doses!