Sale!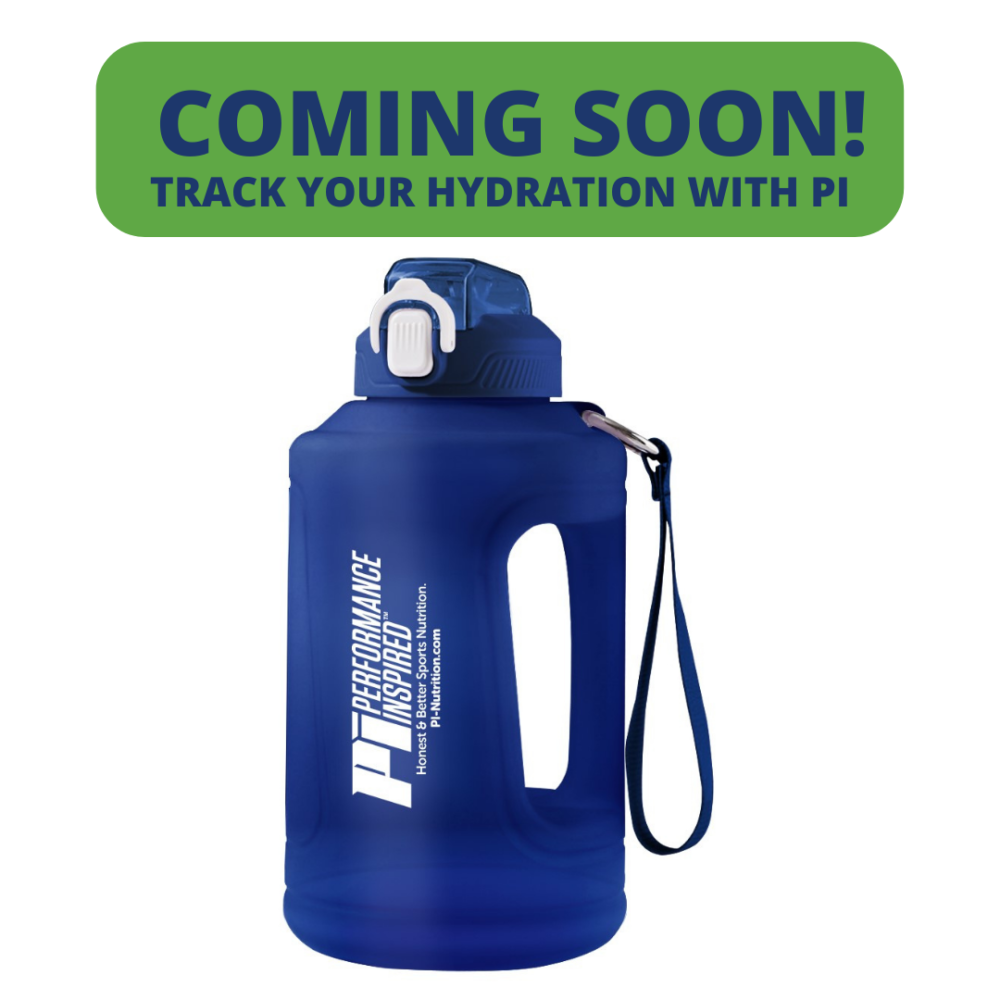 Performance Inspired ½ Gallon Water Jug
Out of stock
Want to be notified when this product is back in stock?
Convenient and Motivational Half Gallon Water Jug With Times To Drink – 2.3L/77.77 oz Water Bottle With Spout – Water Jug – Motivational Water Bottle – Large Water Bottle – Sports Water Bottle for Home, Work and Gym.
Performance Inspired Logo to show the world you are making smart nutritional choices!  A Beautiful Blue Bottle you will love! Set healthy goals and stick to them!
Our NEW Performance Inspired ½ Gallon Water Jug is over a half-gallon (2.3L/77.7 oz) bottle, perfect for anyone trying to drink more water! Whether you're an athlete, a gym-goer, or just someone trying to live a healthier, more active lifestyle, this jug is a must-have addition to your daily routine. The jug features liter markings with motivational sayings and time of day markings to encourage and inspire you to keep drinking throughout the day! It's leak proof, lightweight, recyclable, and features a flip top lid making it easy to clean and carry.
Shop our other accessories & shakers here!
About this item:
Motivate yourself to drink more every day and track how much you drink. – This half-gallon water bottle comes with time markers on the side so you can see your daily water intake to help you stay on track to meet and exceed your health and fitness goals.
Easy to hold and Carry. Large 2.3L/77.77 oz water bottle – Our water bottles with times to drink are durable, lightweight, and portable. This leakproof water bottle is perfect for any on-the-go lifestyle!
A built-in spout makes drinking extremely easy and super convenient. Keep this with you throughout the day and stay hydrated!
Bonus accessories – Our water bottles also include a useful handling strap. The perfect sports water bottle to take to the gym!
BPA-free &user-friendly design – Our 77.77 oz reusable water bottle comes with a wide mouth, a big handle for easy grabbing, and is made of 100% BPA-free plastic.
Note for Use:

Not dishwasher safe
Material – PETG (BPA free), food grade
Clean thoroughly. Regularly clean with baking soda and vinegar to maintain freshness.
Do not drop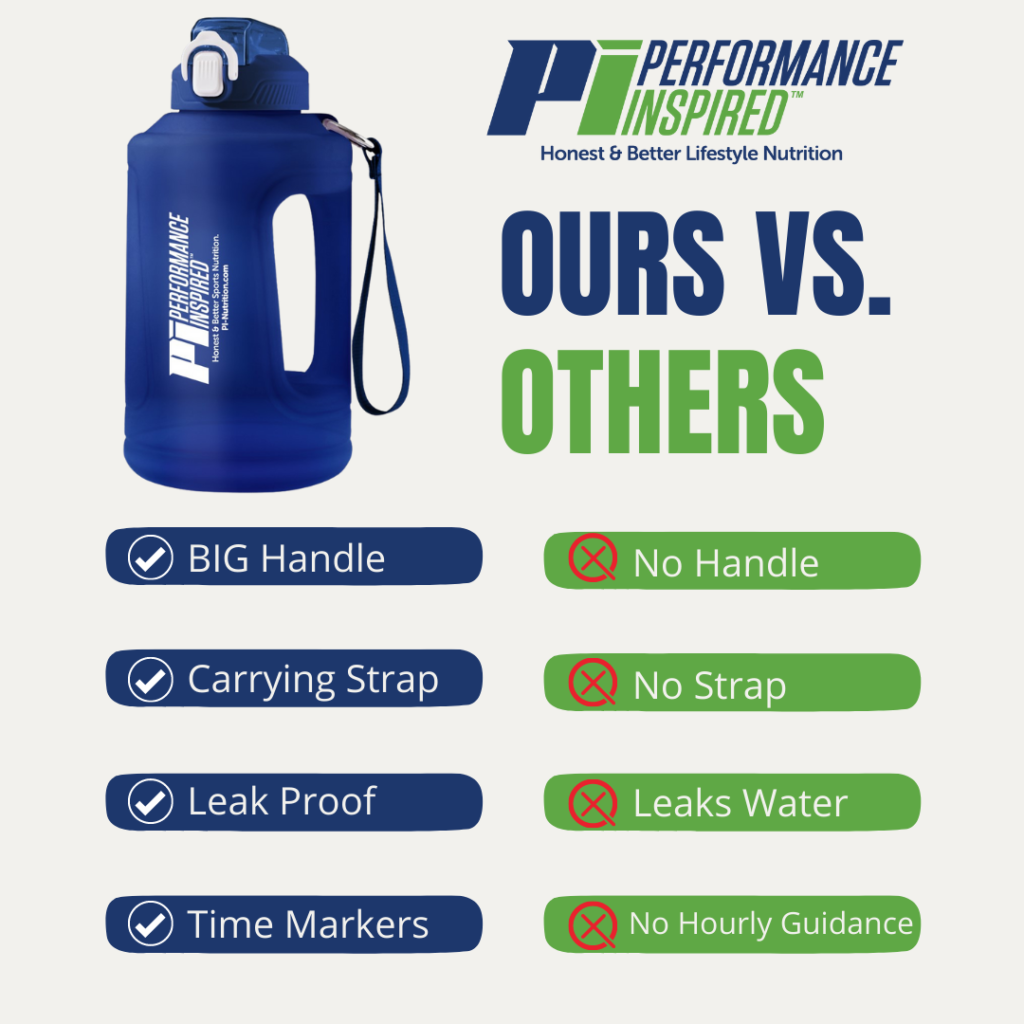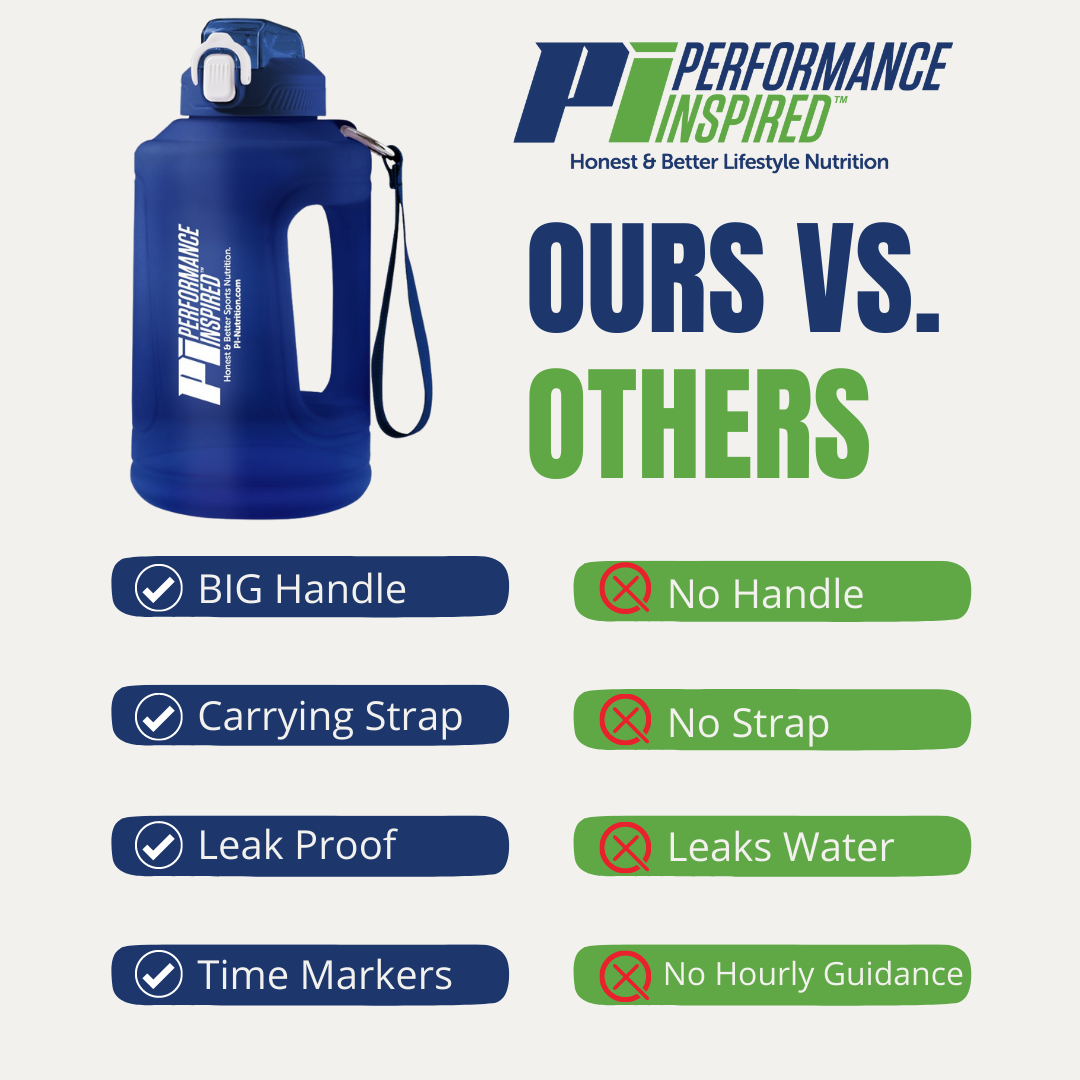 Add a Review
Add a review!!!