Sale!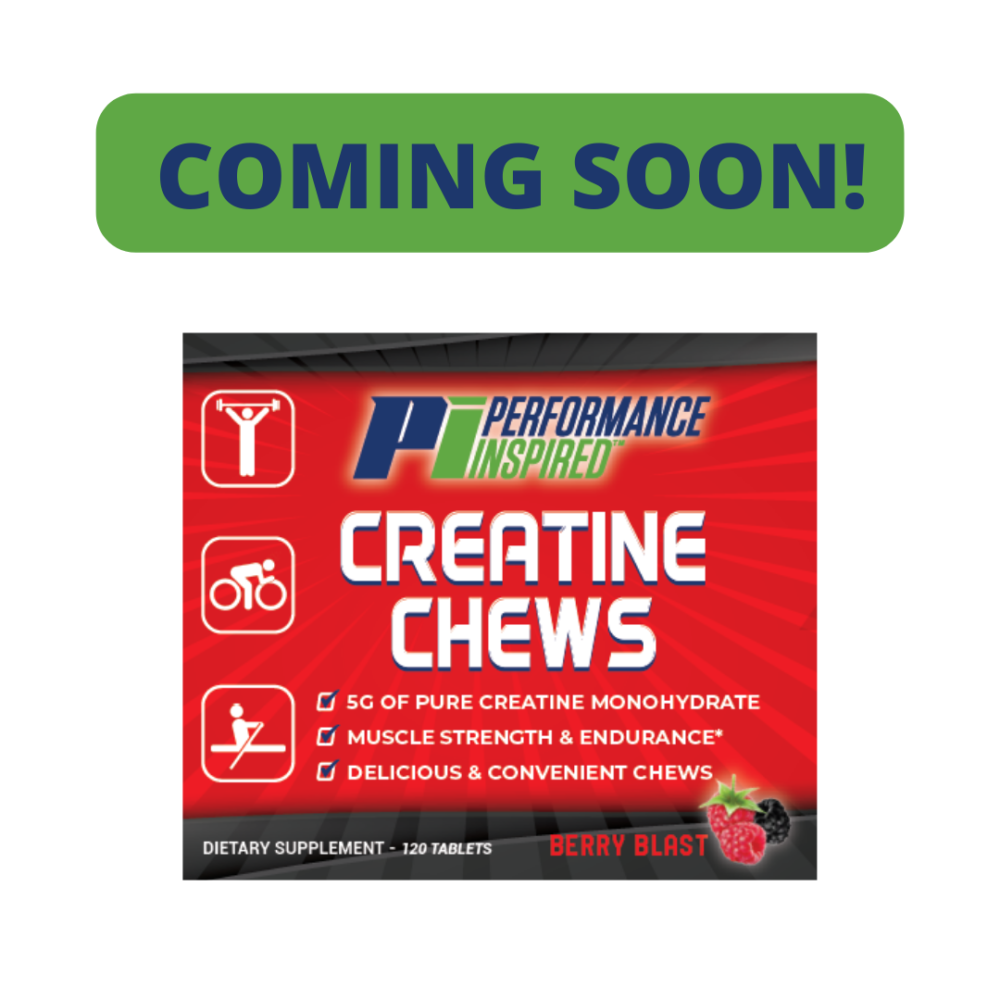 Our NEW Berry Blast Creatine Chews contains 5g of pure creatine monohydrate to help build muscle strength and endurance.
Creatine is proven safe and is one of the most thoroughly researched supplements in the history of sports nutrition! Creatine has been shown to increase muscle strength, power, endurance, and cell volume. It is also one of the safest supplements and has been well proven to assist muscle recovery and growth and to help you exceed any fitness goal. Creatine is the PERFECT addition to any workout program for both men and women!
Creatine is an amino acid located mostly in your body's muscles, as well as in the brain. Though it can be made synthetically, most people get creatine through seafood and red meat. The body's liver, pancreas and kidneys also make creatine. Your body converts creatine to phosphocreatine and stores it in your muscles, where it's used for energy.
Get your creatine with these delicious & convenient chews; each bottle contains 120 tablets.
Directions: Take 2 chewable creatine tablets daily. For creatine loading, chew 4 tablets (one serving) twice daily for 5 days. For best results, take one serving within 30 minutes following your workout.
*These statements have not been evaluated by the Food and Drug Administration. This product is not intended to diagnose, treat, cure or prevent any disease.
Add a Review
Add a review!!!