Description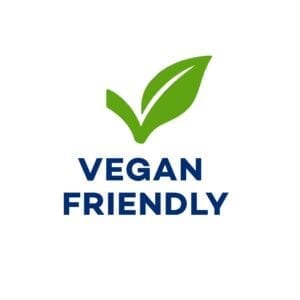 Get the pump, energy, and focus you deserve with our natural, world-class Pre-Workout Energy Igniter Formula. We formulated this product over nine months of testing and use only proven ingredients. As a result, we created the perfect pre-workout product. This blend of high-performance ingredients was designed to naturally deliver maximum stamina, pump, strength, smooth energy, and focus without the terrible crash many others give you. Compare the formula and effect of our PWO, and you will upgrade to PI!
Newly added Nitrosigine, which consists of a patented complex of bonded arginine and silicon, helps enhance nitric oxide levels. Arginine is an amino acid used by the body to produce nitric oxide. Nitric oxide dilates blood vessels and increases blood flow. Nitrosigine has been shown to enhance blood silicon levels after a single dose. Silicon strengthens and enhances the flexibility of arterial walls, helping to increase blood flow and supporting workout and recovery. Compare and try our formula, and you will upgrade to PI.
DIRECTIONS: Mix one scoop in 6-10 oz of your favorite beverage and blend/mix well 20-30 minutes before any workout or whenever you need energy. Many people use ½ dose midday to ramp up their activity levels and help with focus and energy. You can also drink as you're working out to really drive your fitness levels through the roof!
We put our names on the front because we are proud to stand behind our products! 
Please give us a shoutout and tag @PerformInspired and #InspiredToBeBetter and follow @PerformInspired. Actual customers are our brand ambassadors, so we need your support to help inspire others to be better!
*Do not use Pre-Workout Energy Formula within 3-4 hours of bedtime, depending on the person and circumstances. People weighing less than 150 lb, having a light workout, and who are new to pre-workouts should start with ½ dose.
Some individuals may experience a harmless tingling sensation, which is attributed to the beta alanine and niacin. Drink extra water to diminish the effect. USE ONLY AS DIRECTED.
Warnings: THIS PRODUCT IS ONLY INTENDED FOR HEALTHY ADULTS 18 YEARS OF AGE OR OLDER. Do not use if pregnant, nursing, or if currently taking PDE5 inhibitors or nitrates for chest pain. Do not take this product before consulting a licensed, qualified, healthcare professional if you are taking any other dietary supplement, prescription drug, or over-the-counter medication, or if you suspect you have, or have been treated for, diagnosed with, or have a family history of any medical condition. This product contains caffeine and should not be used in combination with caffeine or stimulants from other sources. Discontinue use 2 weeks prior to surgery. Immediately discontinue use and contact a medical doctor if you experience any adverse reactions to this product. Do not use this product continuously for more than 8 weeks. Do not use if safety seal is broken or missing. Store in a cool, dry place. KEEP OUT OF REACH OF CHILDREN. This product is sold by weight, not volume. Some settling of powder may occur during shipping and handling, which may affect density of powder. This product contains the servings indicated when measured exactly by weight.
* These statements have not been evaluated by the Food and Drug Administration. This product is not intended to diagnose, treat, cure, or prevent any disease.