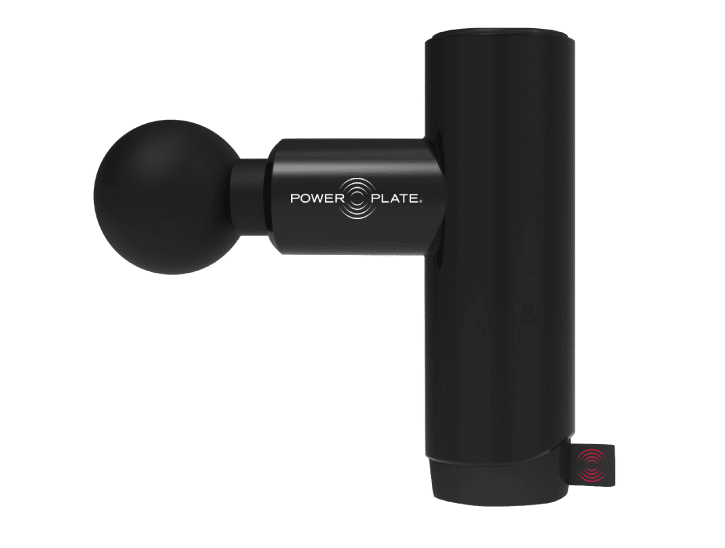 Power Plate Mini+
$179.99
In stock
From the leader in whole body vibration for over 20 years, the Power Plate® Mini+™ is a quiet, ultra compact, portable handheld massager that is convenient enough to take with you everywhere you go. It takes the best parts of our Pulse™ massager and delivers it in an even smaller, lighter body that's even easier to integrate into your busy daily life.
The Mini+™ is an extremely versatile piece of gear that:
Relaxes and rejuvenates tight and sore muscles
Promotes blood flow and fascia release
Reduces muscle pain
Accelerates exercise warm up and recovery
Enhances range of motion
The entire family can use
WHAT'S INCLUDED:
The Power Plate Mini+ comes with two unique attachments to suit your preparation and recovery as well as the USB-C charging cable and a lightweight carrying pouch for storage and travel.
Also included is the USB-C charging cable and a draw-string pouch so you can take the Power Plate mini+ with you anywhere.
Additionally, for training tips, workouts and even more ways to get the most out of our products, download the FREE Power Plate App, available for iOS and Android.
Features
Color: Matte Black
Charging Method: USB-C Charge Cable
User Materials: Quick Start Guide (in-box); Educational Content (via the Power Plate App)
Vibration Levels: 4 Standard Ascending Intensity Levels
Vibrations per Minute:
Level 1: 1,800Hz
Level 2: 2,200Hz
Level 3: 2,600Hz
Level 4: 3,000Hz
Battery Charge Time: 3.5 Hours (210min)
Battery Runtime: 5 Hours (level 1)
Auto Shutoff Timer: 10 minutes
Weight: 0.96lb (435g)
Motor Type: Brushless Motor
Amplitude: 8mm
Stall Force: 25 lbs (11.3kg)
Carrying Pouch: Drawstring Polyester Pouch
Certifications:  CE, FCC
Product Warranty:
1 Year Limited Manufacturer's Warranty
Only logged in customers who have purchased this product may leave a review.
Add a Review
Add a review!!!