Sale!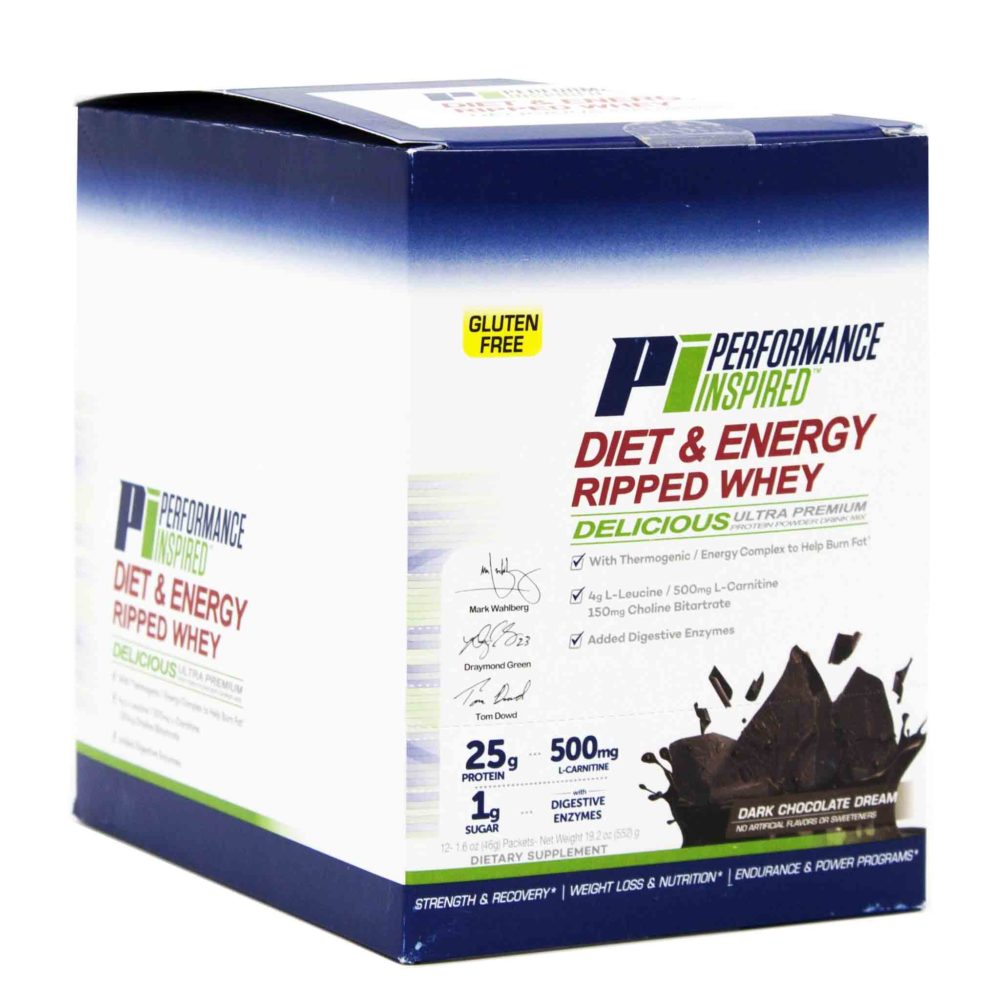 Diet & Energy Ripped Whey Protein – Dark Chocolate Dream (Box of 12)
In stock
We are now offering our Dark Chocolate Dream Ripped Whey Protein in easy, single-serve packets for those on-the-go health enthusiasts. To kick start your afternoon or for a quick pick-me-up before your evening workout, now you can add clean protein with a thermogenic/energy complex to your regime to help power you through your day instead of grabbing a high sugar snack.  Our Ripped Whey Protein includes 25g of gluten-free protein with digestive enzymes and 500mg of L-Carnitine L-Tartrate.
*PI products support your Keto Diet with fewer Carbs and Sugar for your Keto Diet:  What is Keto – 80% of your diet comprised of fat, 15% is protein and only 5% should come from carbs.  For someone on a 1,500-calorie diet, that translates to 19 grams of carbohydrates per day, which is less than you will find in a medium apple. 
A Keto — short for ketogenic — diet is a low-carb diet, in which the body produces ketones in the liver to use as energy in lieu of carbohydrates. 
Sold by the 12-count box. 46g per packet.
*Final Sale. No refunds or returns will be excepted.
Wish you had a pre-workout supplement or meal replacement that would help you energize and shred without the jitters while you're on-the-go? Look no further than PI's Ripped Whey Protein powder. Made with a proprietary blend of Guaraná and green tea, this all-natural, high-performance formula gives you a pick-me-up to dominate your workout, while avoiding the dreaded crash afterward. PI's Sample Sized Dark Chocolate Ripped Whey Protein is the only all-natural whey protein powder that boosts your body's fat-burning power, mixes well, and tastes delicious, without any chalky texture or funky aftertaste. Sold by the box of 12 single sized packets.  46g each.
Save
Save
Save
Save
Save
Save
Save
Save
Save
Save
Save