Sale!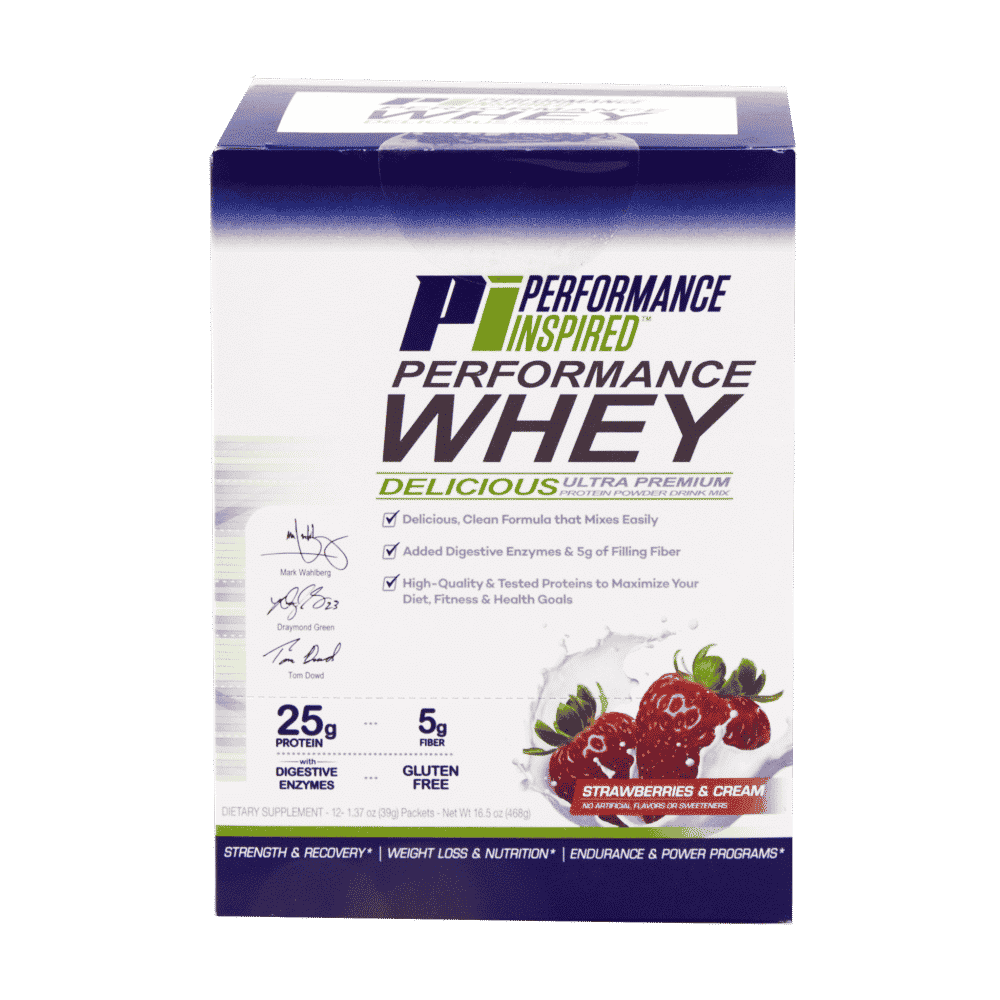 Performance Whey Protein – Single Servings (Box of 12)
Sample-sized pouches of our Performance Whey Protein is available in our Strawberries & Cream flavor! Take on the go for your afternoon snack, meal replacement, or for a quick pick-me-up on your way home from work.  25g of gluten-free protein with digestive enzymes and 5g of filling fiber.
*PI products support your Keto Diet with fewer Carbs and Sugar for your Keto Diet:  What is Keto – 80% of your diet is comprised of fat, 15% is protein and only 5% should come from carbs.  For someone on a 1,500-calorie diet, that translates to 19 grams of carbohydrates per day, which is less than you will find in a medium apple. 
A Keto — short for ketogenic — diet is a low-carb diet, in which the body produces ketones in the liver to use as energy in lieu of carbohydrates. 
Sold by the 12-count box. Single-sized packets.
Give us a shout-out, follow @PerformInspired, and tag #PerformanceInspired or #InspiredToBeBetter. Real customers are our brand ambassadors, so we need and would love your support! 
Performance Inspired Natural Single Sized Performance Whey helps supplement your regular diet with clean, natural protein. No synthetic additives, proprietary blends, or fillers here. Just honest, natural ingredients you can trust. Whether you're looking for a basic whey protein powder for strength and recovery, weight loss and nutrition, or endurance and power, this tasty formula is the perfect way to naturally improve your performance. Sold by the box of 12 single-sized packets.  Available in: Strawberries & Cream
Performance Whey Protein is sold by a 12-count box.
Single serving size Strawberries & Cream = 38g per packet
Only logged in customers who have purchased this product may leave a review.
Add a Review
Add a review!!!