Product Description
Amazing formulas with improved big flavors and softness in all these already incredible high protein & fiber bars!  We never stop pushing to be better!  Compare Our Macros and your Quest for a Better bar is Over!
Our clean, all-natural and delicious 20g Protein Nutrition Bar are loaded and delicious. Great value in a loaded formula in a BIG 70g bar (most are 60g or smaller) that fills you up with natural and healthy ingredients that help you conveniently get the most out of your day and diet goals!  
Compare PI bars with our 20g of Protein, 18+g of fiber, Probiotics, BCAA, MCTs, Chromium and L-Glutamine! All in one clean, filling 70g Gluten Free bar.  
Compare and you will Trade Up to Performance Inspired.  
(Sold by the box, Contains 12 bars)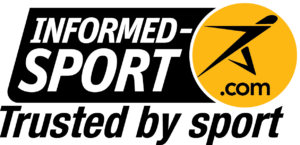 Save
Save
Save
Save
Save
Save