Sale!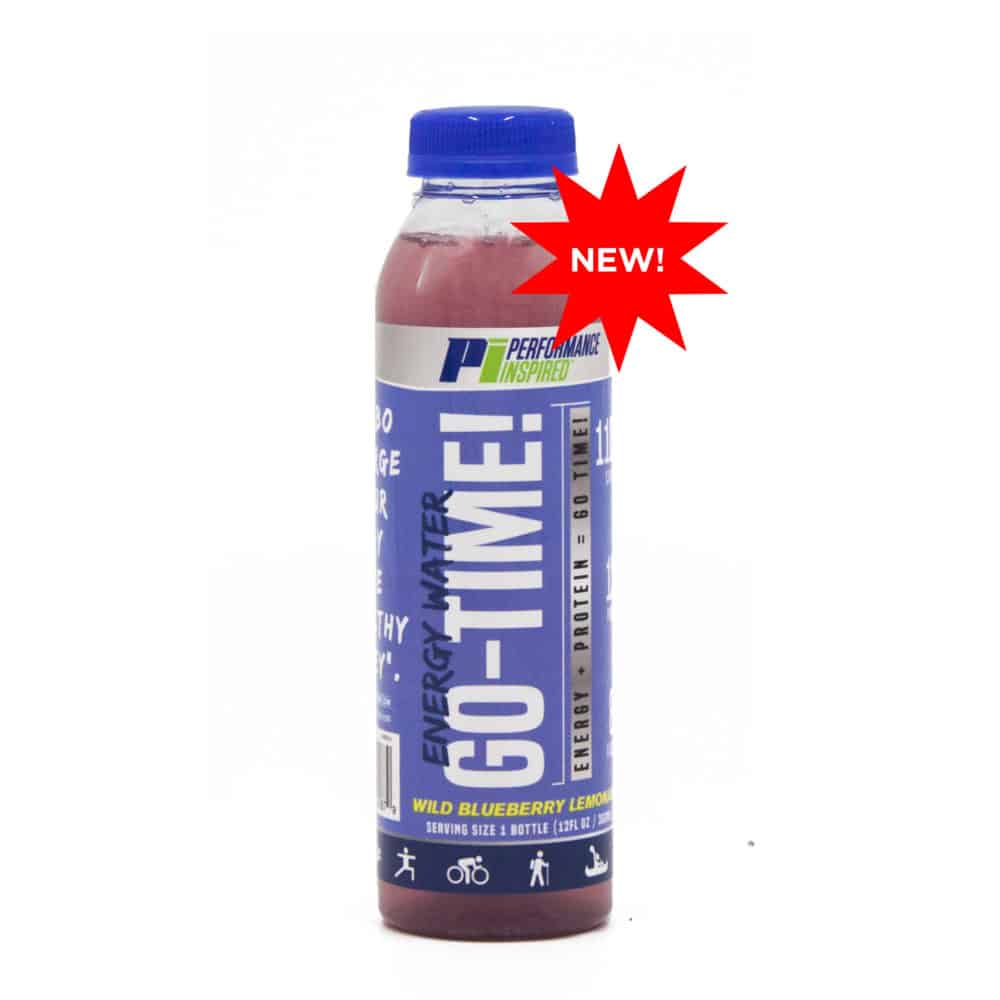 GO-TIME PROTEIN & ENERGY WATER (6 Pack)
Best by date: June 3, 2022
Go-Time Protein & Energy Water is refreshing and functional Protein water with Energy is the perfect combination to fuel your workouts and recovery with our pure Isolate Protein and clean and natural Coffeeberry caffeine! Functional on-the-go nutrition does not get better than GO-Time! 
This delicious formula will exceed expectations and exceed the demands of the everyday athlete and anyone looking for healthy solutions to fuel their active lifestyle! On-the-go nutrition with GO-Time the ready-to-drink healthy water is made with only all-natural flavors, colors, and sweeteners! Compare and upgrade!
Our customers requested energy with protein so we went to work and created Go-Time! Also check out our BIG 16g Protein Water without energy.
Use Go-Time Protein water throughout the day to fuel your life the healthy and right way with important clean Iso protein and all-natural coffee-fruit extract. Perfect as a midday pick-me-up, pre-workout, or as a recovery drink after an HIIT workout, Peloton ride, long walk, or a gym session! It's also perfect when you just want a useful and refreshing drink!
Toss a few bottles in your gym bag, and keep in your car and refrigerator so you make clean, smart choices when you are tired or when you just need some extra whey protein! These will quickly become your daily go-to drink!  Feel great with better nutritional choices and products you can trust! Compare our high quality products and you will upgrade to Performance Inspired products!
Go further, workout harder, and crush your goals . . . then set new goals!
Best by date: June 3, 2022
Click here for nutrition facts panel: Wild Blueberry Lemonade / Fruit Punch Pow
Go-Time Protein water starts with the best filtered water and then add 12 grams of pure Isolate Whey Protein and 110 mg of natural coffeeberry to deliver a smooth boost you will feel and love! Only 80 calories with Stevia only 4g of sugar! Plus, it has Stevia and natural juices to add to the flavor greatness!
Zero fats and a very diet-friendly drink! Add Go-Time Protein water to your Keto, Atkins, low-carb, low-fat, low-calorie, or any smart diet plan! Sweetened with Stevia and other natural flavors so you can feel great about adding this to your healthy/fitness regimen! No synthetic additives or fillers, just quality ingredients you can trust.
Join the better-for-you revolution by choosing all-natural and healthy lifestyle nutrition!  We are thrilled to add Go-Time Protein water to our PI family of amazing products!
We are honest in our marketing and never use bodybuilder hype or paid endorsers…..We only use real customers!  Always offering clean formulas with meaningful and proven ingredients you can trust!
Give us a shout-out and tag #PerformanceInspired and #InspiredToBeBetter and follow @PerformInspired. Actual customers are our brand ambassadors, so we need your support!

Only logged in customers who have purchased this product may leave a review.
Add a Review
Add a review!!!