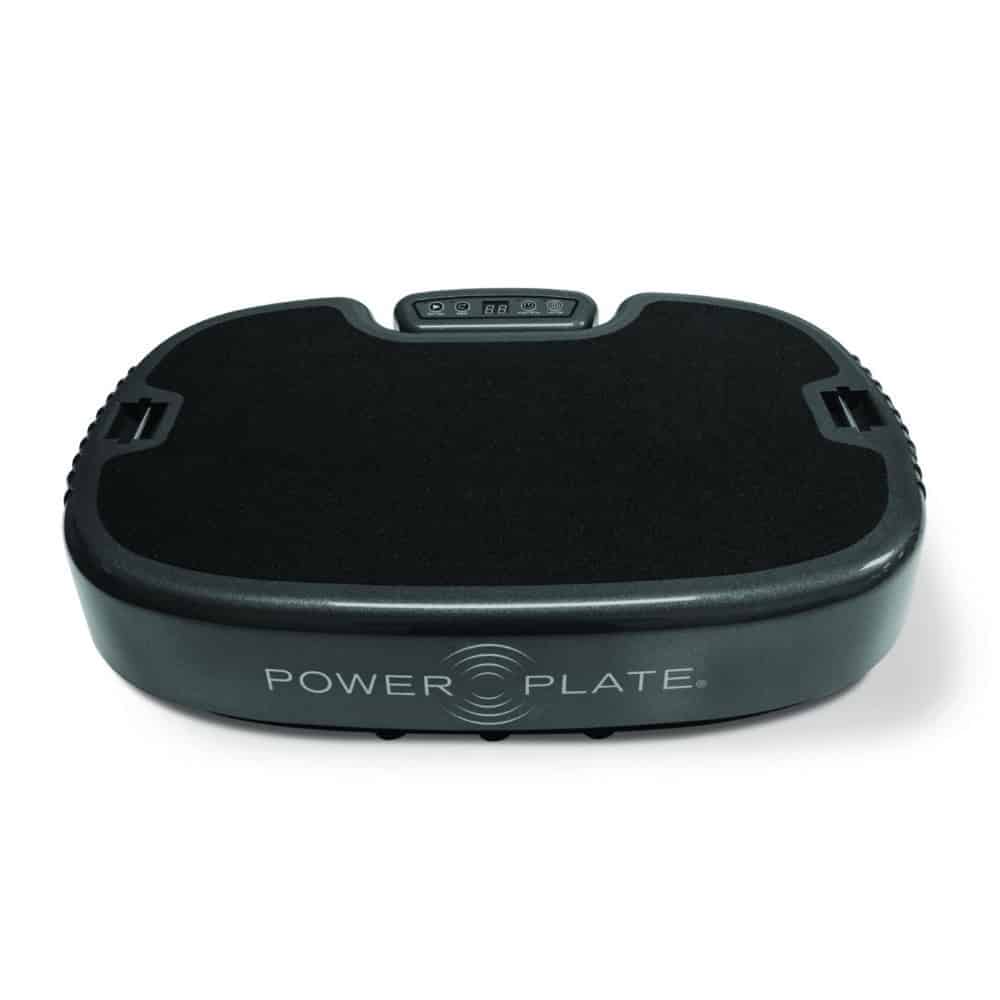 Power Plate Personal Power Plate – Black
$1,495.00
In stock
The Personal Power Plate is a multi-benefit exercise tool that helps you reach your goals, faster and more effectively. Delivering the gold standard in whole body vibration technology, the Personal Power Plate has a set frequency of 35 Hz, a 30– or 60–second timer, and a remote control for easy operation. In fact, studies have shown Power Plate users lose twice as much fat over six months over those using simple fitness and diet alone. It's compact and easy to store under a bed or in a closet, with various optional case options for travel and quick, on-the-go workouts. Add the Personal Power Plate to your routine and experience the world-renowned vibration technology that is now available in its most compact size.
What's Included:
Hand Straps (set of 2)
Rubber Mat Set
Remote Control
Instructions for Use
Soft Carrying Case
Power Cord
Additionally, for Personal Power Plate training tips, workouts and even more ways to get the most out of our products, download the FREE Power Plate App, available for iOS and Android.
Features:
Grade: Consumer
Color: Black
Frequency Options: 35Hz
Time Selections: 30s/60s
Vibration Settings (Amplitude): 35Hz (Low/High)
Personal Power PlateSpecifications:
Machine Dimensions (W x D x H) (in and cm): 27.5in x 18.7in x 6.7in/70cm x 47.5cm x 17.2cm
Weight: 40.4lb / 18.2kg
Maximum Load (lbs and kg): 264lb / 120kg
Power Supply: AC100-240V
Nominal Power in Operation: 20-55W
Certifications: CE, PSE, UL
Warranty:
1 yr hardware
1 yr electronics
1 yr labor
Only logged in customers who have purchased this product may leave a review.
Add a Review
Add a review!!!